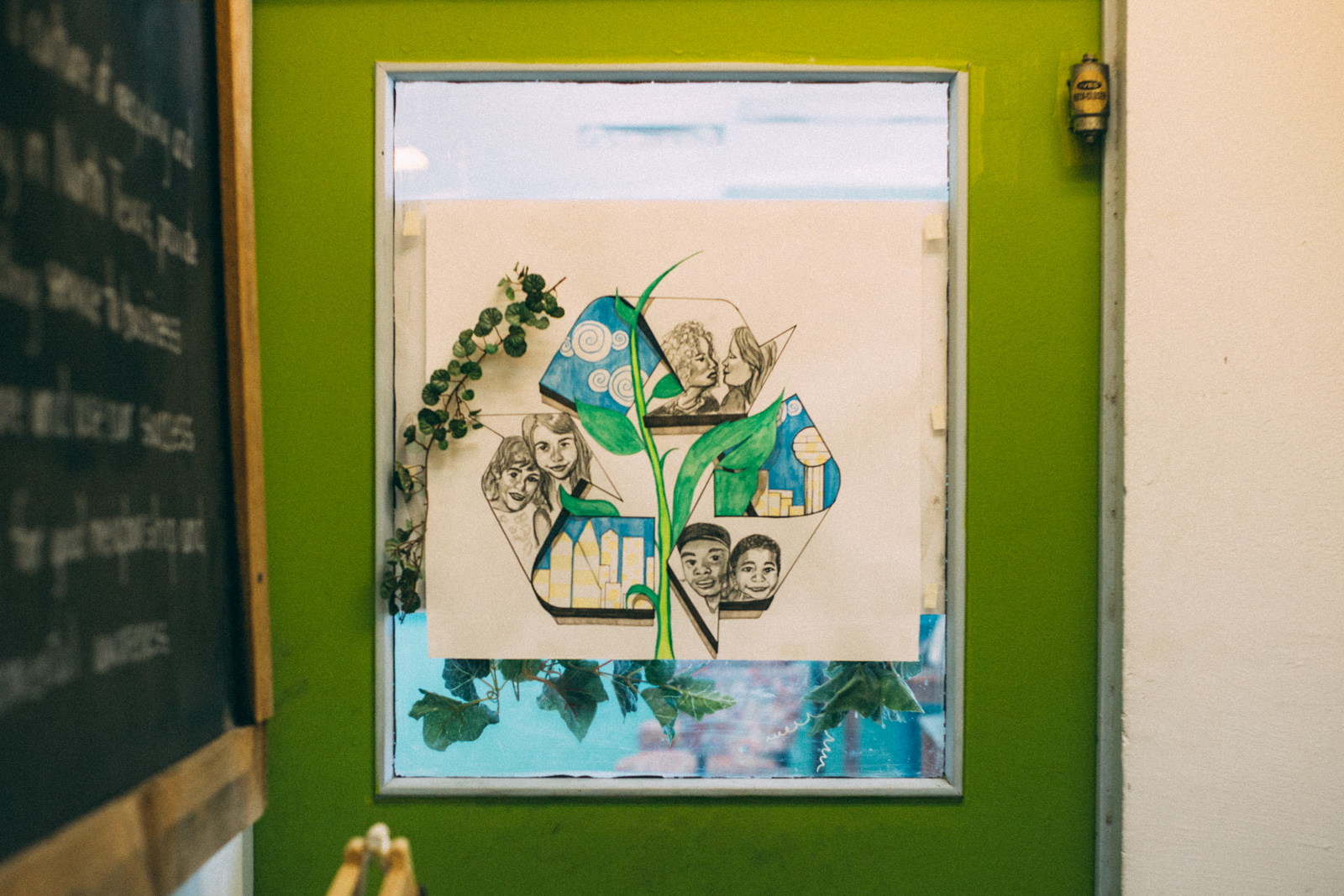 Interested in recycling or composting? We'd love to hear from you!
For questions about our services, Center, and rates, or the materials we accept, please don't hesitate to call us at 214.566.3025 or leave us a message below.
Better yet, if you find yourself in our neck of the woods (the new West Love area adjacent to Love Field Airport), feel free to come on by and introduce yourself.
And don't forget to bring those pesky "HaRM" items! :)
A Quick Note about Our Drop-Off Center Policy
Our Community Drop-Off Center is intended for public, non-commercial use only, but we do offer commercial drop-off programs for contractors, small businesses, and haulers. If you represent a company, municipality, or non-profit organization and would like information about how to recycle with us, please click here and call us prior to dropping off. This will help ensure that your visit to our Center is time well spent.
If you're a resident planning on bringing recyclables our way, don't forget to check our list of acceptable materials and the accompanying price table for HaRM items before coming by. And if you still have questions, please don't hesitate to give us a call!
Our Contact & Hours
6835 Forest Park Rd
Dallas, TX 75235
United States
Office Hours: Mon – Fri, 7am – 3pm
Drop-Off Center Hours: Mon - Fri, 7am - 3pm
Collection Service Hours: Mon - Sat, 7am - 3pm (with some exceptions)
T: 214.566.3025
E: info@recyclerevolutiondallas.com
Credits
All photos by John Reynolds, Jeremy Helbert, and Eddie Lott